INTRODUCTION TO CANADA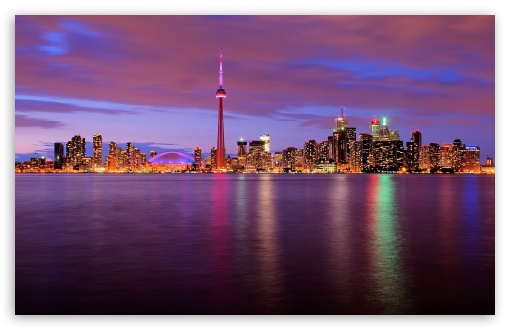 Canada is a country in North America consisting of 10 provinces and 3 territories. Located in the northern part of the continent, it extends from the Atlantic to the Pacific and northward into the Arctic Ocean. At 9.98 million square kilometers in total, Canada is the world's second-largest country by total area, and ifs common border with the Unwed States is the world's longest land border shared by the same two countries. Stretching 8,891 kilometers (5,525 mi).
Out of all the many choices available to students, Canada comes out on top. In fact, the number of international students has risen dramatically over the last few years. Canada has the reputation all over the world for providing the quality education through the top class educational institutes. Canada is a bilingual country which makes studying here an excellent opportunity to develop your language skills and boost your prospects for an interesting career.
Capital City: Ottawa
Largest City: Toronto, Ottawa, Vancouver
Official Language: English, French
Independence: From UK, July 1, 1867
Total Area: 9,984,670 sq km, 3,854,085 sq mi (2nd)
Total Population: 35,368,567(37th)
Admission Requirements:-
For Graduate: IELTS min 6.0/6.5 or TOFEL minimum 70 (GMAT &GRE may be required depending on the program or University)
· A regular bonafide student.
· Two passport size photo.
· Study Gap not more than 2 year.
· CGPA 3.00+ out of 4.00
· Need a Genuine Bank statement (Anybody can be sponsor but 1" blood is preferred)
· Resume
· Have strong enough social and economic ties to Bangladesh.
· Medical Report from M A WAhab.
* Police Clearance Certificate.
· 3 Recommendation letter from your institute.
· Work Experience (If Possible)
· Statement of Purpose.
For Undergraduate: IELTS min 5.5/6.0/6.5
· A regular bona fide student.
· One passport size photo.
· Study Gap not more 2 year.
· GPA 4.00+ out of 5.00.
* Police Clearanc Cetificate.
* Study Plan
· Need a Genuine Bank statement (Anybody can be sponsor but 1st blood is preferred)
When to Apply: Minimum 4 months before class start date. Scholarships depend on Merit and apply at least 6 months ago.
After Receiving Acceptance:-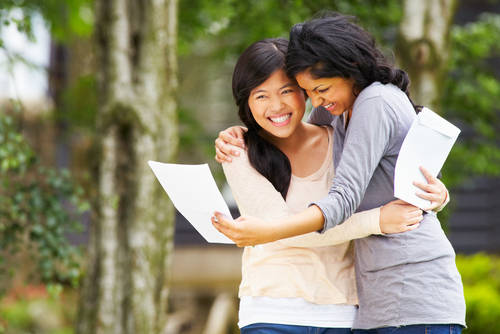 The following documents are needed:-
1. A letter of acceptance from a Canadian Education Institute.
2. All educational documents/Passport/work experience.
3. Need a minimum 4 months of bank statement, which can cover the cost of 1 year Tuition fees, Living expense, Book and Insurance. Basic papers need from the sponsor like as Trade license, TIN, Tax, Salary Certificate, LC copy, Invoice, Assets/ lend/Mill/Factory/Revenue Information and affidavit of financial support etc.
4. Proof of this persons relationship to you, prove it by birth, marriage or school certificates, passport/NID. Affidavit or self-decorations are not acceptable proof of relationship.
5. Your Police Clearance Certificate and your birth Certificate.
6. Arrange all other required documents to submit your files.
7. Correct processing fees CAD 235.
8. You May face an Interview (If required).
9. Finally need a Medical Certificate.
Universities of Canada:-
· Brock University
· Thompson Rivers University.
· Concordia University
· University Of New Burnswick
· University Of Alberta
· Royal Roads University.
· Mount Allison University
· Brandon University
· Fairleigh Dickinson University.
·Trent University
· York University and so on…..
Student Visa Process for Canada
Universities in Canada offer Bachelors program, Masters program and Doctorate programs, few universities also offer post graduate diploma program. Each University has its individual system of application with entry requirements. Requirements for GRE/GMAT/SAT and English language proficiency tests varies from University to University. While considering the applications, overall merit of the student is taken into account.
The Tuition fees for University are higher compared to Colleges and Institutes. Students are encouraged to apply as early as 6 months prior to intake. GIC is acceptable fund and even education loan from standard banks is an accepted evidence forTuition & Living cost.
Documents Required for University visa application:-
· Letter of Acceptance from University.
· IELTS Score sheet
· All academic papers.
· Work Experience letter (if applicable).
· Tuition Fees receipt copy of payment.
· Evidence of Funds to support living cost, Education loan from standard bank, and/ or GIC is accepted.
· Upfront Medical Test through Panel Doctors.
· Photograph (White background)
· Original Passport.
· Visa fees of CAD $ 150 & biometric fees CAD 85.
· Extra curriculam activities.
Living Cost of Canada
CAD $ 10,000 to CAD $ 15,000 per annum. The actual living cost will vary from province to province. It also depends upon the type of accommodation and facilities availed by the student.
Processing Time for Canada Student Visa
For student visa the general processing time is 3 weeks. The actual time may vary depending upon the volume of applications at Consulates or High Commission.
Canadian High Commission
Address: United Nations Rd, Dhaka, Bangladesh
Phone:+880 2-8851111
Hours:
| | |
| --- | --- |
| Wednesday | 8AM–4:45PM |
| Thursday | 8AM–12:30PM |
| Friday | Closed |
| Saturday | Closed |
| Sunday | 8AM–4:45PM |
| Monday | 8AM–4:45PM |
| Tuesday | 8AM–4:45PM |