NEW ZEALAND
New Zealand is an island nation in the southwestern Pacific Ocean. The country is situated some 1,500 kilometres (900 mi) east of Australia across the Tasman Sea. Its capital city is Wellington, while its most populous city is Auckland. The official languages are English, Maori and New Zealand Sign Language, with English predominant. New Zealand is a developed country with a market economy. New Zealand is a World Bank high-income economy and ranks highly in international comparisons of national performance, such as health, education, economic freedom and quality of life. New Zealand is a member of the United Nations, Commonwealth of Nations, ANZUS, Organisation for Economic Co-operation and Development, Pacific Islands Forum, and Asia-Pacific Economic Cooperation.
WHY NEW ZEALAND?
New Zealand welcomes international students from all around the globe to their education institutions. New Zealand's qualifications are world-class, and they have a number of systems in place to make sure the international students are looked after well.
· Quality Education- The New Zealand Government has established strong national quality assurance systems, designed to help institutions maintain the quality and consistency of training programmes and assessment practices. NZQA is the quality assurance body for non-university providers, such as English language schools.
Private training establishments must be registered with NZQA in order to offer you an officially recognised (approved) course. Immigration New Zealand will only issue a student visa if the course, programme or qualification you are planning to do is approved by a quality assurance body.
· Code for Caring International Students- For all the international students, their provider must be a signatory to the Code of Practice for the Pastoral Care of International Students. The Code sets the minimum standards of advice and care that are expected of providers who enrol international students. The Code applies to care and welfare of students only, not to academic standards.
· Job and Residence Opportunity- New Zealand's immigration policies include a graduate work pathway for international students who have achieved a New Zealand qualification, to enable them to gain work experience in a field directly related to the studies they have completed.
Depending on their area of study, they may have the opportunity to stay and work in New Zealand for up to four years, and possibly even gain residence.
For more information, please visit:
nzstudywork.immigration.govt.nz/information-for-employers/students-staying-after-study/

QUALIFICATIONS REQUIRED: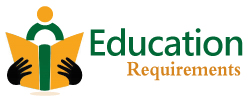 · Students from overseas need to be able to show they've achieved a similar University and/or College entrance level of education - that is Higher School Certificate for Bangladeshi students.
· They also need to be able to prove their English skills. IELTS is the preferred examination for satisfying English Language efficiency requirement.
· Student also has to possess a passport with a minimum validity period.
· Study gaps of more than 6 months are not accepted. Job experiences, workshop activities, social welfare activities, travelling can help to cover such study gaps.
https://www.newzealandnow.govt.nz/study-in-nz/where-what-to-study
SCHOLARSHIP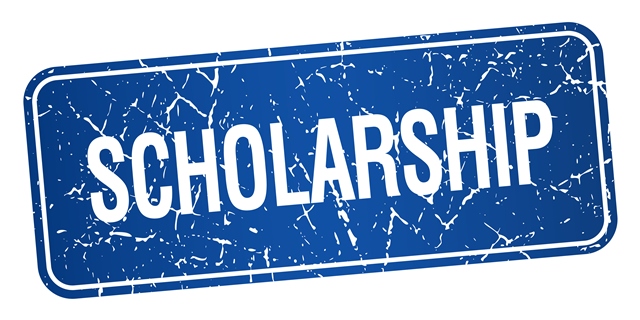 The New Zealand Government and some New Zealand Universities provide a number of scholarships for international students who want to study in New Zealand. Interested person can look through the following link to get an idea about 10 scholarships which are provided by New Zealand Government and several universities.
http://www.scholars4dev.com/11217/scholarships-in-new-zealand-for-international-students/
Furthermore, most of the universities and college offer financial assistance depending on academic result after completion of first semester.
LIST OF UNIVERSITIES AND COLLEGES
UNIVERSITIES:
1. Auckland University of Technology
2. Lincoln University
3. Massey University
4. University of Auckland
5. University of Canterbury
6. University of Otago
7. University of Waikato
8. Victoria University of Wellington
COLLEGES:
1. Queens Academic Group

2. Royal Business College
3. International College of New Zealand
4. Newton College of Business & Technology
5. Canterbury College Ltd.
6. Cornell Institute of Business & Technology
7. Imperial College of New Zealand Ltd.
8. Manukau Institute of Technolgy
ADMISSION PROCESS:
International students have the option to submit their application via online or by completing application form of pdf format and submitting it via email. Alongside the application, academic papers (Such as certificates, transcripts, IELTS score card), passport, photo has to be send to the respective university and/or college authorities. Application processing is quite fast and an admission result is usually issued within 1-2 days.
INTAKE:
New Zealand offers several intakes throughout the year. Mostly, the colleges offer six intakes which are two months apart from each other. Thus, students usually loose time by waiting for the next intake.
DOCUMENT CHECKLIST:
UNDERGRADUATE-
1. Certificates and transcripts of a bonafide student.At least HSC passed are eligible to apply.
2. IELTS overall score 6.0 or more.
3. One passport size photo
4. Study gap not more than one year
5. GPA- 3.5 or more out of 5.00
6. Need a genuine bank statement (Anybody can sponsor but first blood is preferred)
GRADUATE-
1. Certificates and transcripts of a bonafide student.
2. IELTS overall score of 6.0/6.5

3. Two passport size photos
4. Study gap not more than one year.
5. CGPA 3.00 out of 4.00
6. Need a genuine bank statement (Anybody can sponsor but first blood is preferred)
7. Resume
8. Possess strong enough social and economic ties to Bangladesh.
9. Posses good health
10. Have no criminal record
11. 3 recommendation letter
12. Job experience letter (if available)
13. Statement of purpose
TUITION FEE:
Tuition fee differ from one educational institution to other. Following is an average measurement of tuition fees of international students who seek higher studies in New Zealand:
University fees:
· Fees for arts or social sciences range from NZ$20,000 (£9,680) a year.
· Courses in science and engineering can cost from NZ$25,000 (£12,000) per year.
· Dentistry and medicine tend to be the most expensive degrees – NZ$75,000 (£36,300) per year.
College fees:
Usually the colleges provide Diploma courses which costs as near as half the tuition fees compared to the university costs.
STUDENT VISA PROCESS
Student visa of New Zealand for prospective Bangladeshi students are processed from India. The visa application and documents can be submitted online or hard copies can be mailed to the respective embassy authorities. It is a common norm to take interview of the candidate over phone. It can take up-to 24 working days to issue student visa result of a prospective applicant.
After the embassy confirms about issuance of visa, the student needs to transfer full year tuition fee in the account of the educational institution. Afterwards, visa is stamped in the passport of the student.
For more information you can visit the website www.immigration.govt.nz or can also call up Immigration New Zealand Contact Centre, India at +91-11-42596300 (Mondays to Fridays – 0900 to 1500hrs)
Embassy Address at New Delhi:
Sir Edmund Hillary Marg, Chanakyapuri,
New Delhi, Delhi 110021,
India
DOCUMENTS REQUIRED FOR STUDENT VISA:
1. Admission letter from an NZQA authorized educational body.
2. All educational documents
3. Passport
4. Job Experience (If available)
5. Need a minimum 1 year bank statement, which can cover the cost of one year tuition fees, living expenses, book and insurance.
6. Basic papers required from the sponsor like as Trade License, TIN, Tax, Salary certificate, LC copy, Invoice, Assets/Land/Mill/Factory/Revenue information and affidavit of financial support etc.
7. Proof of relationship of applicant with the sponsor. Such relationship can be proved by birth, marriage or school certificates, passport/NID.
8. Police Clearance Certificate
9. Embassy fee ( Hard copy submission- 215 USD, Online submission- 270NZD)
10. Medical report (TB screening X Ray).
PART TIME WORK:
A student visa is condition on sufficient funds to pay for living and accommodation costs.

Being able to work while studying can certainly help finances to stretch a little further.

Full-time student are permitted to work up to 20 hours a week but must seek a variation in the conditions of their visa.

New Zealand's adult minimum wage is NZ$13 (£6.30) per hour.
LIVING COSTS:
Following are an average approximate costs of those all important student services in New Zealand:
Apartment rent, 1 bedroom: £449 - £624 per month

Meal, inexpensive restaurant: £8.95

Meal at McDonalds: £4.97

Cappuccino: £2.15

Coke/Pepsi (0.33 litre bottle): £1.48

Water (0.33 litre bottle): £1.40

Loaf of bread: £1.26

One-way ticket local transport: £1.74

Cinema ticket: £7.96
IMPORTANT LINKS:
1. www.newzealandeducated.com
Links and information about living and studying in New Zealand
2. www.minedu.govt.nz/nzeducation
Full information on education in New Zealand
3. www.educationnz.govt.nz
Information about New Zealand's international education promotion and
representation worldwide.